Products
---
Water Purification Series
2017-06-06
Lime Boil water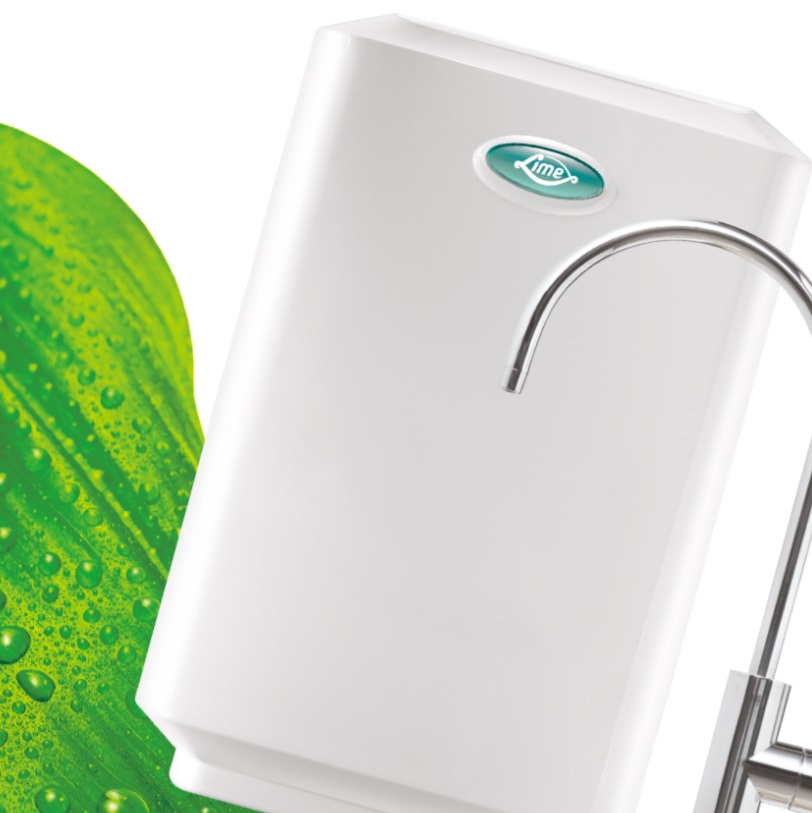 (Suggested price:NT $ 29,800)
*exclude installation fee
Because water molecules are small, can increase the oxygen content of water, excellent taste.
Boil water is composed of two hydrogen atoms and an oxygen atom at a rate of 104.5 degrees. The energy treated by the living water is smaller and more active than the average water.
General water clump smaller, the higher the oxygen content, taste sweet, so that the body metabolism is more good.

Keep the minerals required for normal operation of the human body.
Minerals, including calcium, magnesium, iron, lead and so on about 50 several, the main function is to control the body's various physiological functions of the normal operation.

For example: calcium to help the nerve to convey, iron to help the oxygen in the blood handling and storage, magnesium can promote the role of enzymes in the body, potassium plays a role in regulating muscle contraction.

If the intake of these minerals is insufficient, the body's function can not be fully operational, easy to feel tired, anxious, unstable state of the body. Long-term lack of minerals, but also cause a variety of modern civilization, one of the reasons.


Free electricity, no waste water discharge, saving water, electricity.
Ready to use, no power supply and no need to discharge wastewater. Easy installation, saving water and electricity.

No tank design to avoid secondary pollution
RO Reverse Osmosis Equipment Due to the limited speed of water production, it is necessary to design a storage tank for the first generation of water storage, which is usually the most likely place for bacteria to grow.

Front transparent filter:
Whether the water is clean, see the naked eye. First filter the impurities in the water to protect and extend the main three filter life.

The first, 5 micron PP filter & NSF composite material from Japan.
It removes scale, lead, copper, cadmium.

Filter into the calcium sulphite material imported from Japan, to strengthen the effect of chlorine and Japan imported functional ceramic ball material, can activate water molecules, to achieve the effect of glycol.

<< International Inspection and Testing >>

Japanese ceramic ball safety inspection through food hygiene law.


Second, no sodium ion exchange resin from UK & composite materials from Japan
It can remove scale, lead, copper, cadmium.

(Calcium, magnesium) and heavy metals (such as lead, copper, cadmium), to retain beneficial minerals in the water, will not release sodium salt damage to the kidney, the most Safe soft water medium.

<< International Inspection and Testing >>

Through the British WRAS safety certification.

Third, Mitsubishi Rayon NSF hollow meshes from Japan & NSF composite materials from Japan, high precision lead from Japan, silver activated carbon
It can remove lead, bacteria, pesticides, chlorine, antibacterial.

The high-precision lead-free silver activated carbon filter Imported from Japan is composed of coconut shell activated carbon and synthetic fiber in a special wet process molding, activated carbon particles surface is not due to adhesion agent to reduce the adsorption capacity.

Activated carbon particles surface area: 1900 ㎡ / g, iodine value: 1600mg / g, with a high degree of residual chlorine and organic compounds to remove the capacity, while removing the ability to dissolve lead in water.

Filter the heart is the hollow fiber membrane, with polyethylene hollow film wall to remove tap water more than 0.1 micron particles, turbidity, bacteria, rust and so on.


<< Advantages Mitsubishi Rayon NSF hollow membrane filter from Japan >>
• Full support filter is not used chemical adhesive
• Removal of ultra-high chemical contaminants
• Use coke shell activated carbon with high dechlorination and high adsorption capacity
• Lead inspection report via SGS
• Through the Japan Food Analysis Center test
• Inspection of food and medicine by Japan Ministry of Health and Welfare

Change time: 1 year.

---
Like this article? Share to friends!
&nbsp&nbsp
User Comments