Products
---
Home Life Series
2017-06-06
Lime Comfort Anti-Mold Spray Can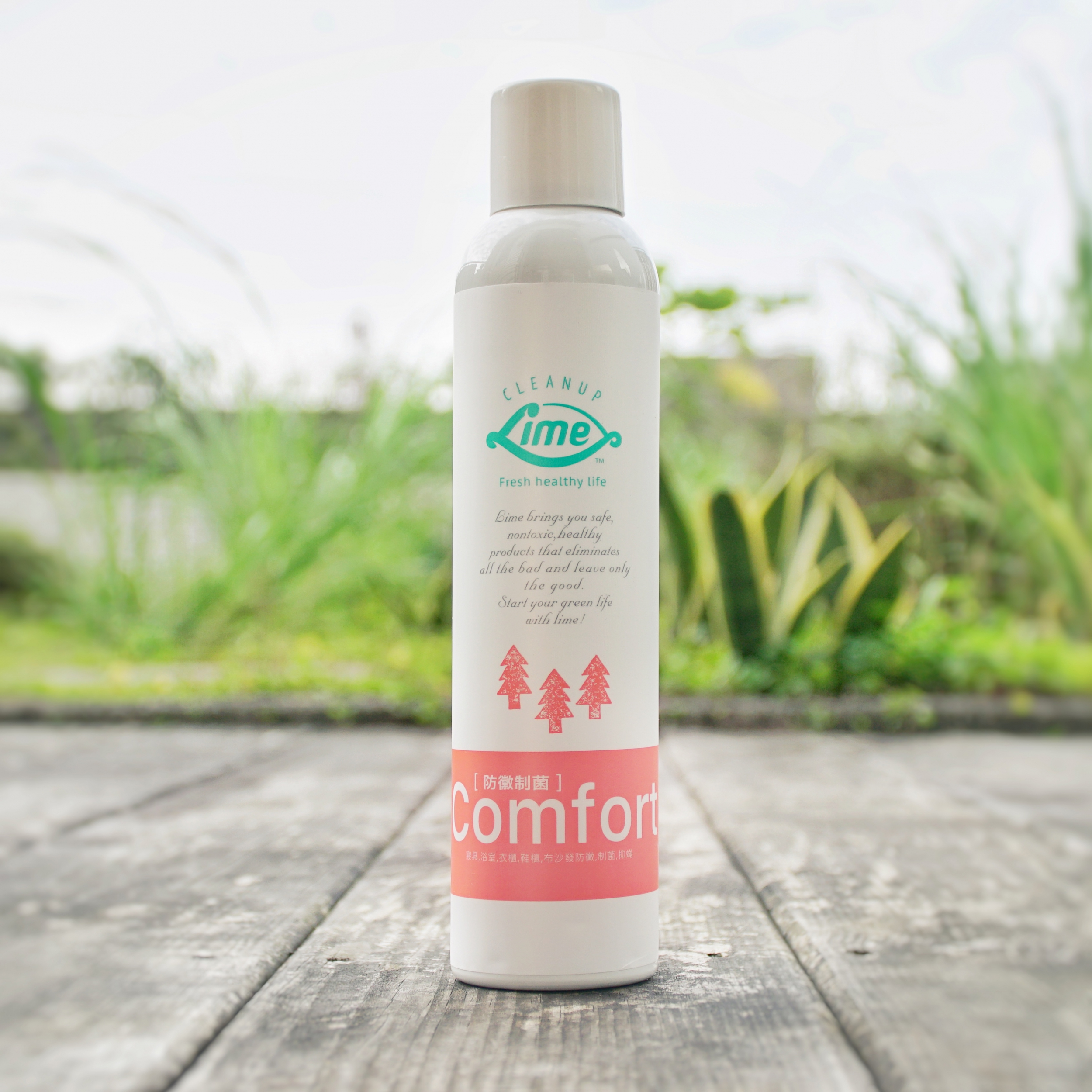 (Suggested price:NT $ 480)
High temperature and humidity in Taiwan, very suitable for mold growth, mold prevalent in our lives around, especially in high humidity home environment.
Lime Comfort Anti-Mud Spray is the best protection against allergens.
The use of ISO 22196 international anti-mildew anti-bacterial anti-mildew antibacterial ingredients can effectively isolate hidden in the fabric (mattresses, bedding, curtains, sofas), invisible bacteria, mold, dust mites.
Cotton products are one of the sources of allergies, mattresses are not cleaned, the bed is also useless. Every month should be used at least once a spray, eliminate moldy to avoid bacteria, mold, dust mites breeding.
Instructions:
Before use, shake the distance evenly 20 ~ 30cm spray, spray after leaving 2-3 minutes to dry, and then put on clean sheets, pillowcases, quilt.
Scope of application:
Cotton, mattresses, pillows, curtains, sofa, cotton products, bathroom, tile, storage box, shoes, shoe cabinet, wardrobe, car, air-conditioning outlet, helmet, pet supplies ...in easy to mold, dirt.
Precautions:
1. Flammable, away from fire!
2. Don't put the steam locomotive or high temperature, and placed in a cool place (40 degrees below).
3. Don't spray toward the eyes, nose and mouth, such as touching eyes, please wash with water.
4. Leather parts, please spray on the cloth to do wiping, do not spray directly.
Ingredients:
compound anti-mildew bacteria raw materials, alcohol, deodorant, natural essential oils.
Date of manufacture:
marked at the bottom of the tank.
Shelf life:
3 years
Ingredients
: Japan
---
Like this article? Share to friends!
&nbsp&nbsp
User Comments