Products
---
Home Life Series
2017-06-06
Lime Smell 250ml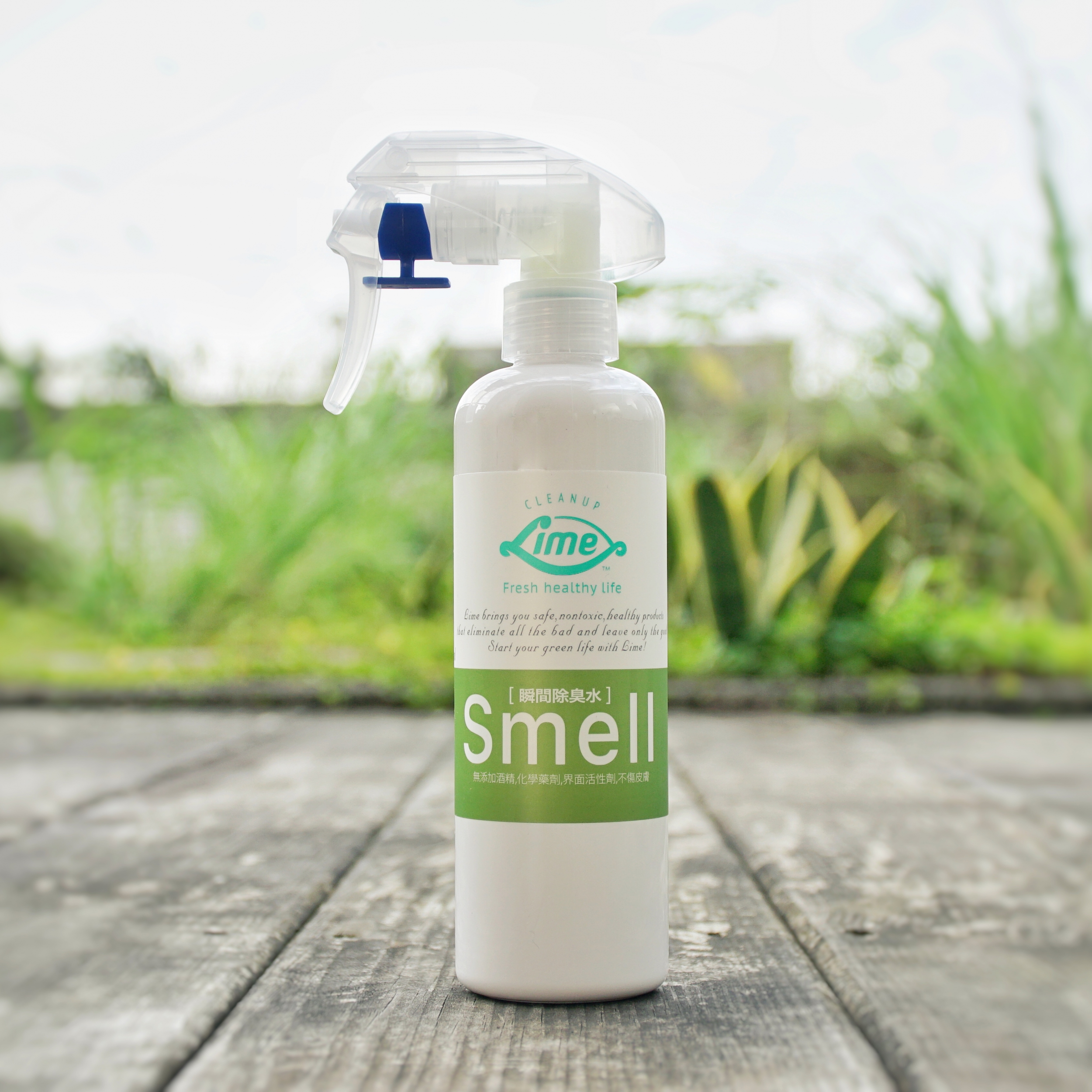 (Suggested price:NT $ 350)

Find the source of the difference.
The smell of the garbage at home, the smell of the toilet, the odor in the refrigerator, the smell of the smell of the pet, the smell of smoke, the smell of soot, the smell of fish and so on are all disgusting, which is mainly sulfide, sulfur Alcohols and other substances caused by bacteria or chemical generated by the role.
The truth of the commercially available fragrance
The general fragrance for chemicals, to cover the way to deceive our sense of smell, fragrance does not break the odor ability, long-term use not only can not remove the smell but also because of chemical fragrance formaldehyde, TVOC and other carcinogens, long-term inhalation Will seriously affect the health of the body.
Lime Leybold Smell completely disintegrates unpleasant differences (smells)
Lime Lemma Smell for the environmentally friendly non-polluting oxygen activator, can quickly eliminate the smell, smoke, garbage odor, clean pet surroundings and other functions; and decomposition of formaldehyde, indoor volatile organic chemicals, so that the rapid recovery of the house Good air quality.
Usage:
Please spray directly to produce the smell of the place, soaked wipe or into the ultrasonic shock machine (specify the specifications of the model) according to the instructions.
Shelf life:
◆ Smell in the natural environment, the concentration will gradually decline, broken down into water.
◆ When the color of the solution
from
pale yellow to colorless, the purification function will gradually disappear, must be stored in a cool place (or refrigerator), to avoid sunlight, room temperature, please use within one month.
(Refer to the date of shipment)
Ingredients:
Oxygen complex.
Precautions:
◆ Sray will have a brief pungent smell, 3 minutes will break down.
◆ Don't swallow, do not spray against the human body and eyes; if accidentally mistakenly drink, drink plenty of water can be discharged.
◆ Doesn't apply to the general market for essential oil sprayer.
◆ Long-term use Smell jar and plasticizer in the nozzle will be brittle.
◆ It's recommended to replace jars and nozzles on a regular basis.
---
Like this article? Share to friends!
&nbsp&nbsp
User Comments